Biography of Roger Stearns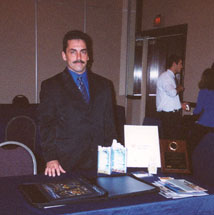 Hello, my name is Roger Stearns. I am a graphic designer and a life long resident of La Crosse, Wisconsin.
While working in an unrelated career, my real desire is to establish a home based freelance graphic design business.
What I lack in real commercial experience, I hope to demonstrate here in these pages my abilities and skills will prove that I am worthy of your consideration for your next project.