Mission statement for Rstearns Graphics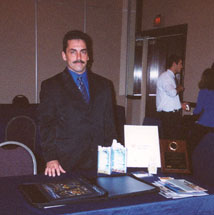 Rstearns Graphics desire is to be,
A successful small graphic design business in the La Crosse, WI and surrounding area's.
To offer great design with an eye for detail and excellence at a reasonable value to companies on a budget.
To strive for excellence and quality at all times, and listen to what you need and demand.
To grow, learn, and build new relationships. Come join Rstearns Graphics!